The Philadelphia Inquirer's editorial board published a piece Wednesday that criticized the Union League of Philadelphia, a prestigious private club founded during Abraham Lincoln's presidency, for awarding Florida Gov. Ron DeSantis, R., with their gold medal.
"The Union League of Philadelphia has tried to expand and modernize, but sometimes it just keeps dragging its knuckles on the ground," the editorial board wrote. "Its decision to award its highest honor — the gold medal — to Florida Gov. Ron DeSantis is a step backward for an exclusive club that has been trying to move forward." 
The editors suggested that rather than honor DeSantis, the group should have instead dedicated its resources to demonstrating appreciation for the makers of the mRNA coronavirus vaccines, or people who, in their view "defended our democracy against election deniers".
STEFANIK SAYS 'ABUSE AND WEAPONIZATION' OF BIDEN FEDERAL AGENCIES MUST BE 'ROOTED OUT' BY GOP IN MAJORITY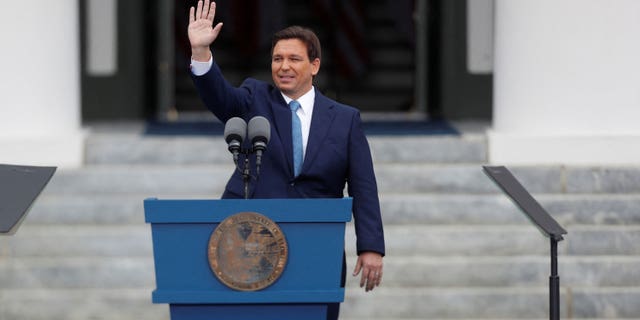 "Instead, the league chose to honor DeSantis, a bully who has gained traction in Republican circles as a less Trumpier version of Donald Trump himself," the editors wrote.
The editors criticized DeSantis for flying illegal immigrants from Florida to Martha's Vineyard last year.
"DeSantis has used his Trump-lite schtick to stir up other culture war battles that sow division, waste time, and solve nothing," they wrote. "He has made false claims about COVID vaccines and scolded students he was on stage with for wearing masks," they argued.
FLORIDA BATTLE BREWS OVER AP AFRICAN AMERICAN STUDIES PROGRAM, ATTORNEY CRUMP THREATENS DESANTIS WITH LAWSUIT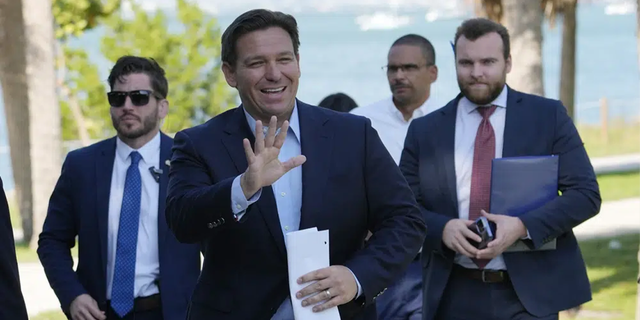 The Union's gold medal award is their highest honor and was first given to President Abraham Lincoln in 1863. However, their decision to award it to the Florida governor spurred protests outside the event. 
"Why are you promoting this individual who, in their philosophy, sees so many people, Black and brown folks, LGBTQ+ folks, as secondhand citizens?" State Senator Vincent Hughes, who attended the protest, said.
DeSantis is widely viewed as a prospective 2024 presidential candidate. He is the only other candidate besides former President Trump to consistently poll double digits in the GOP primary field. DeSantis has been praised by conservatives for his handling of COVID and willingness to embark on cultural battles like critical race theory being taught in schools.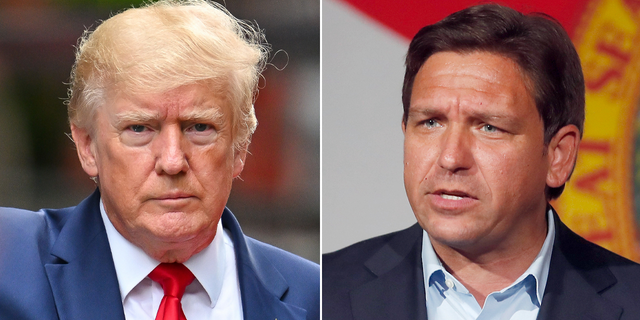 CLICK HERE TO GET THE FOX NEWS APP
Trump and other potential GOP candidates have taken aim at DeSantis in recent weeks as the 2024 primaries approach. Gov. Kristi Noem's, R-SD, press secretary Ian Fury attacked DeSantis' abortion stance while issuing a statement on an unrelated issue.