Nikole Hannah-Jones described the "1619 Project" in one word during an interview about her new docuseries set to premiere Thursday.
"Good Morning America" host Robin Roberts asked Hannah-Jones to succinctly sum it up.
"Truth," Hannah-Jones responded. 
Roberts also said the docuseries was premiering at a time when "when heated debates about how history is taught in our children's schools are erupting across the nation," referring to the Florida Department of Education's decision to reject an Advanced Placement (AP) African American history course.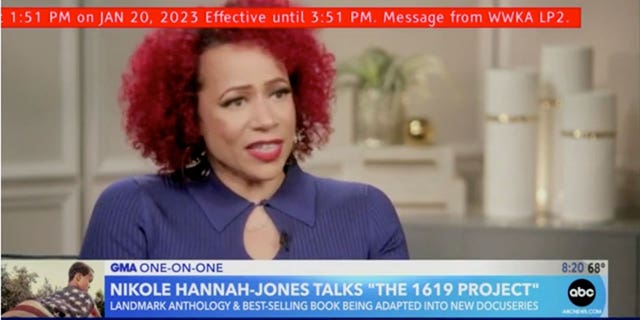 TOP 10 MISLEADING AND OUTRAGEOUS STATEMENTS FROM NYT'S NIKOLE HANNAH-JONES
"This medium of television is democratizing. You can ban what someone can learn in a classroom, but you can't stop them from watching this documentary series and getting that information, so I think it is really coming at a critical time," Hannah-Jones said. 
Florida rejected the course because it included elements of Critical Race Theory and "Black Queer Studies."
The outspokenly progressive Hannah Jones recently appeared on MSNBC's "National Day of Racial Healing" town hall event and said backlash against the "1619 Project" was her greatest honor.
"The truth makes powerful people in this country very scared. And I'm glad they're scared," she said. "If we acknowledge what this country was actually built upon, if we acknowledge that the reason that Black Americans live in the circumstances we do is not because of our pathology, but because of a country that was erected literally on extracting wealth from us, then we have to do something about it."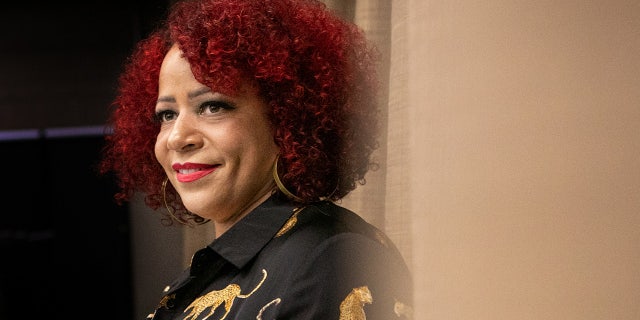 '1619 PROJECT' CREATOR CLAIMS GOV. YOUNGKIN BLOCKING CRT IN SCHOOLS TO 'PROTECT FEELINGS OF WHITE CHILDREN'
Hannah-Jones' six-part docuseries is based on her New York Times work of the same name that sought to put slavery and its consequences at the center of the founding and history of the United States. It won a Pulitzer Prize but has come under criticism for some historical inaccuracies. 
After the project was published, five historians penned a letter to The New York Times demanding corrections for the errors they found. The most significant error was that The American Revolution was fought in order to preserve slavery when most historians say it was a disrupter of slavery. 
During the fact-checking process, The Times reached out to Leslie Harris, a professor at Northwestern who has specialized knowledge of pre-Civil War American history, to help verify some claims. She told Fox News Digital that despite her objections to the claim that the American Revolution was fought to preserve the institution of slavery, The Times went forward with it anyway. She has defended it in other aspects, but other historians have said the project's accounting of U.S. history is too broad.
"Two years in the making, we can finally announce the Jan. 26 @hulu premier date for the #1619Project six-part docuseries. I am SO proud of this work. Join us for this new American origin story," she tweeted in December.
Hulu posted a trailer for the series on Twitter and said it was the "greatest story never told."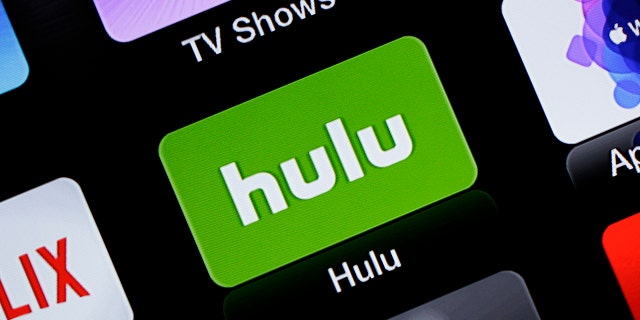 CLICK HERE TO GET THE FOX NEWS APP
"Never told …. except literally nonstop for years!" New York Post politics and culture writer Jon Levine wrote on Twitter. 
Hannah-Jones criticized America during an "Arlington Reads Signature Author Event" for the Arlington Public Library in Virginia as one of the "most unequal societies in the history of the world."
"Because the truth is we are exceptional, just in many ways that we should be ashamed. And, this is a fact, we are the most — one of the most unequal societies in the history of the world," Hannah-Jones said in the clip. 
Fox News' Hannah Grossman contributed to this report.