Rep. Anna Paulina Luna, R-Fla., hit back at MSNBC on Sunday over what she called a "hit piece" that she argued tried to paint her as a "white supremacist." 
Luna quoted a column, written by MSNBC opinion columnist Julio Ricardo Varela, in a tweet and said it was pushing a "twisted lie."
"'It's important that we journalists avoid placing too much emphasis on a representative of Mexican descent who's signed on to a political movement that began with the demonization of Mexicans," he wrote in the piece.
Edie Heipel, a member of Luna's communications team, posted a screenshot of her email after searching an NBC universal email to see if the writer had reached out for comment.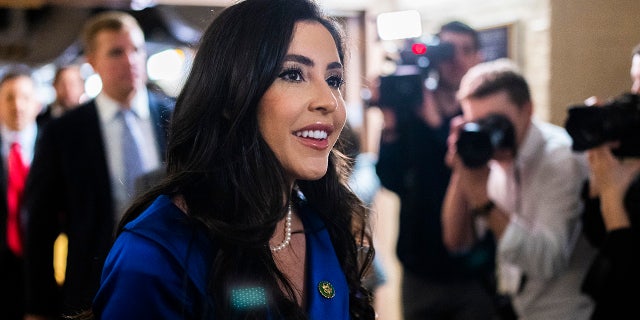 DEMOCRATS WRONGFULLY ASSUME THAT HISPANICS WOULD SUPPORT THEM: REP. ANNA PAULINA LUNA
"When @MSNBC publishes a bogus hit piece on @realannapaulina and you check to see if they reached out for comment like responsible journalists…," Heipel wrote.
Varela didn't return a request for comment.
"Wow. @MSNBC is really trying to paint me as a white supremacist?" Luna wrote in another tweet. "Honestly I'm pretty sick of left leaning media focusing so much on my race. It's sad to see how triggered the left is over the fact that I'm conservative." 
Varela called Luna a "Latina version of Rep. Lauren Boebert," referring to the Republican Colorado congresswoman, and said criticized her connection to Rep. Matt Gaetz, R-Fla.
"She has ties to chief Kevin McCarthy opponent, Rep. Matt Gaetz, R-Fla., and has worked with what I consider to be a MAGA white supremacist cult: Turning Point USA," Varela wrote in his column.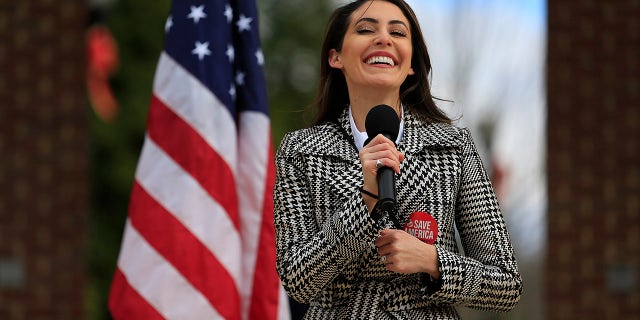 RED WAVE IN SUNSHINE STATE? GOP WINNERS IN FLORIDA HOUSE RACES SHARE HOW THEY WON MAJOR REPUBLICAN RACES
Varela also argued that "MAGA Latinos" were not the "dominant view" of the Latino community. 
"While Luna, who eventually voted for McCarthy on the 12th ballot, represents an ideology that has some appeal within the Latino community, it's far from the dominant view. The loudest voice is never the most representative one, and as MAGA Latinos go mainstream, we should take care not to forget that," Varela continued.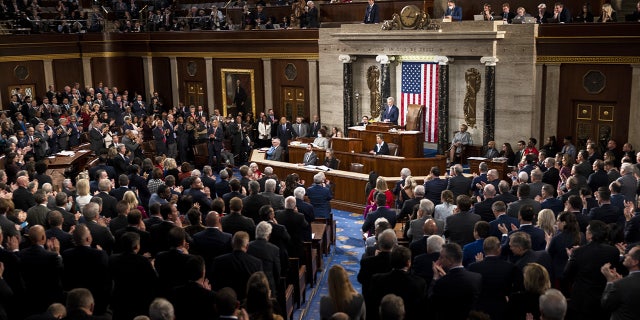 CLICK HERE TO GET THE FOX NEWS APP
Luna flipped Florida's 13th Congressional District red in the 2022 midterms after Democrat Charlie Crist left his seat in order to campaign for governor. She is the first Mexican-American woman from Florida to be elected to Congress.